Teaching & Technology – Lessons on Space & Art. An online conference on space, art and technology on Wednesday March 10th. Free admission for teachers in primary education and museumprofessionals.
New technology is developing rapidly. But what can you use in the classroom? And how do you implement it in your museum? Register for this active online conference and let's get started with virtual reality in school or learn what to pay attention to when designing an exhibit with augmented reality. 
Programme March 10th
15.00 uur - Digital doors open and Welcome
15.30 uur - Keynote: Visual journey through the universe
16.00 uur - Workshop Round 1
16.45 uur - Break
17.00 uur - Workshop Round 2
18.00 uur - Recap and Social Mixer
Costs: free, registration mandatory.
Registration has been closed. 
Most parts of the conference are in Dutch. You'll find the Workshops that are given in English below. 
For full Dutch programme click here.
Keynote - Visual journey through the universe
The night sky has always fascinated mankind – when have you last looked at the stars? In this keynote we pay a virtual visit to the Ars Electronica Center in Linz, Austria. Their unique Deep Space presentation room allows you to fully immerse yourself in other worlds. Together we make a colorful visual journey through our solar system, taking an opportunity to take a look at our Earth from outside. Views that we would have never seen without the support of technological aids. Keynote in English.
Andreas Bauer & Bettina Anderl - ESERO Austria & Ars Electronica Center Linz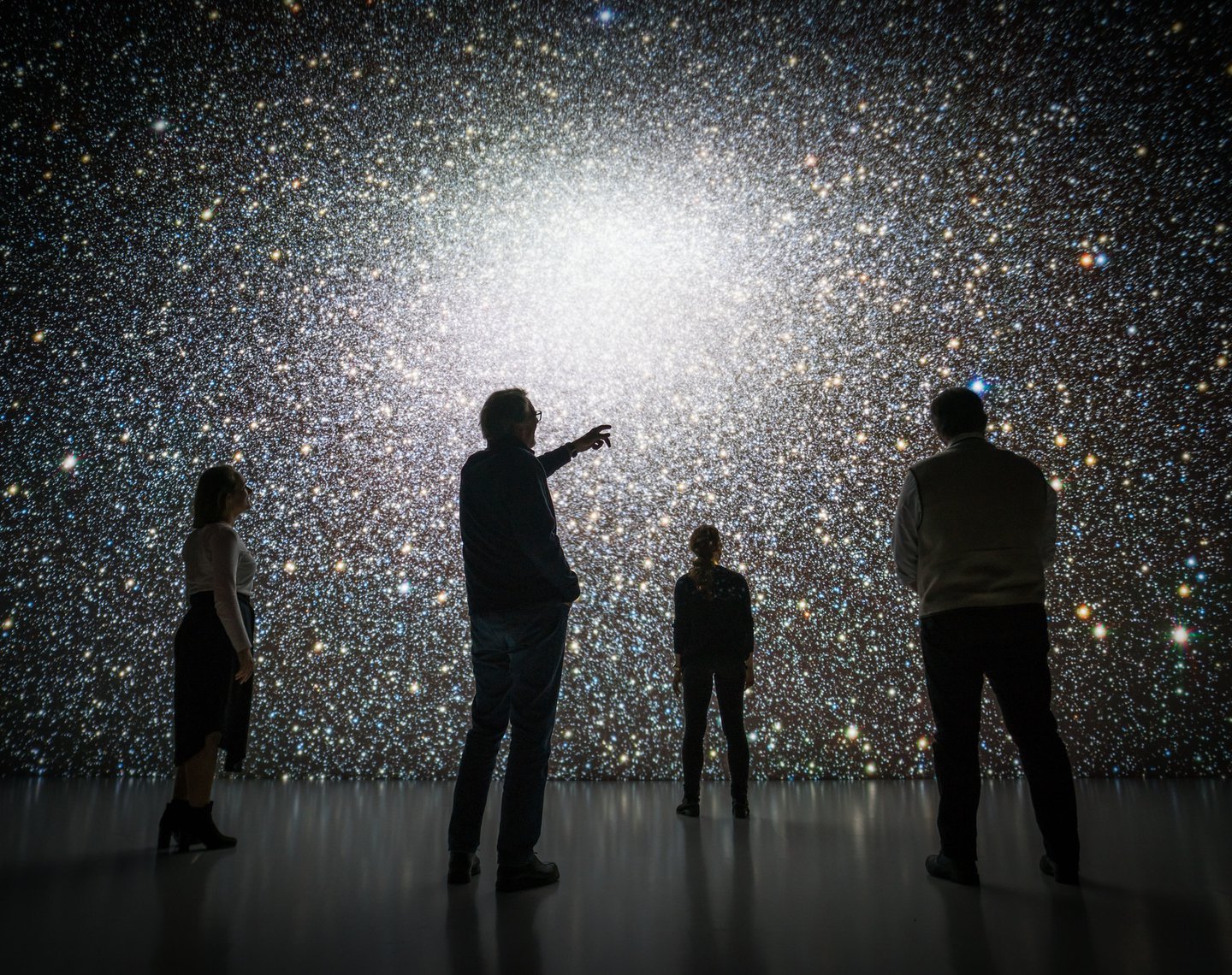 Workshops
There are workshops for museum professionals, teachers and both. All workshops below will be given in English. For the full Dutch program click here.
AR, MR, VR in museum education
MonA is an Erasmus+ project about Museopedagogy and Augmented reality. The project partners created a guide to museum education with the use of modern technology. This elaborate guide gives teachers and museum professionals an insight in these new technologies and how to use them. In this interactive workshop we will explore the difference between VR, AR and MR, try out some good practices of museums and we discuss how to use this knowledge in thinking about future product development.

By: Judith Bal - MonA
For: Museum Professionals & Teachers
Creating VR-tours for museums
Virtual tours enable people to visit museums via the internet. For school children they can be an inspiring introduction to a museum. In the workshop we tell you about the development process, the do's and don'ts and ofcourse a look in the tour is included!

By: Sandra Pfiel and Deepak Dhungana - MonA
For: Museum Professionals & Teachers
Augmenting Stories
This workshop will show an example of applying augmented reality within a traditional museum context. The example features an exhibition about the history of Reykjavik in which a traditional scale model of the city center is brought to life with the use of augmented reality. While bringing in media, it respects the intrinsic nature of the model as the star object in the space. In the workshop you will apply the design principles from this project to an object near to you. Have scissors, pens and paper ready to get creative!

By: Lemke Meijer - Gagarin Interactive
For: Museum Professionals
Deep Space 8k, an immersive museum experience
The Ars Electronica Center, Linz Austria offers its visitors something that cannot be found anywhere else in the world: 16 x 9 meters of wall and another 16 x 9 meters of floor projection, laser tracking and 3D animations make the Deep Space 8K something very special indeed. Here, image worlds are projected in 8K resolution and raised to a completely new, unprecedented level. A visit to the Deep Space 8K is unique, mesmerizing, impressive and overwhelming! Presenters Andreas & Bettina show how to make your visitors experience and mix art, music, science and play in this interactive space.

By: Andreas Bauer - Ars Electronica Center
For: Museum Professionals
This conference is made possible by ESERO, NEMO Science Museum and the Erasmus+ programme MoNa.